See how BridgeU supports international students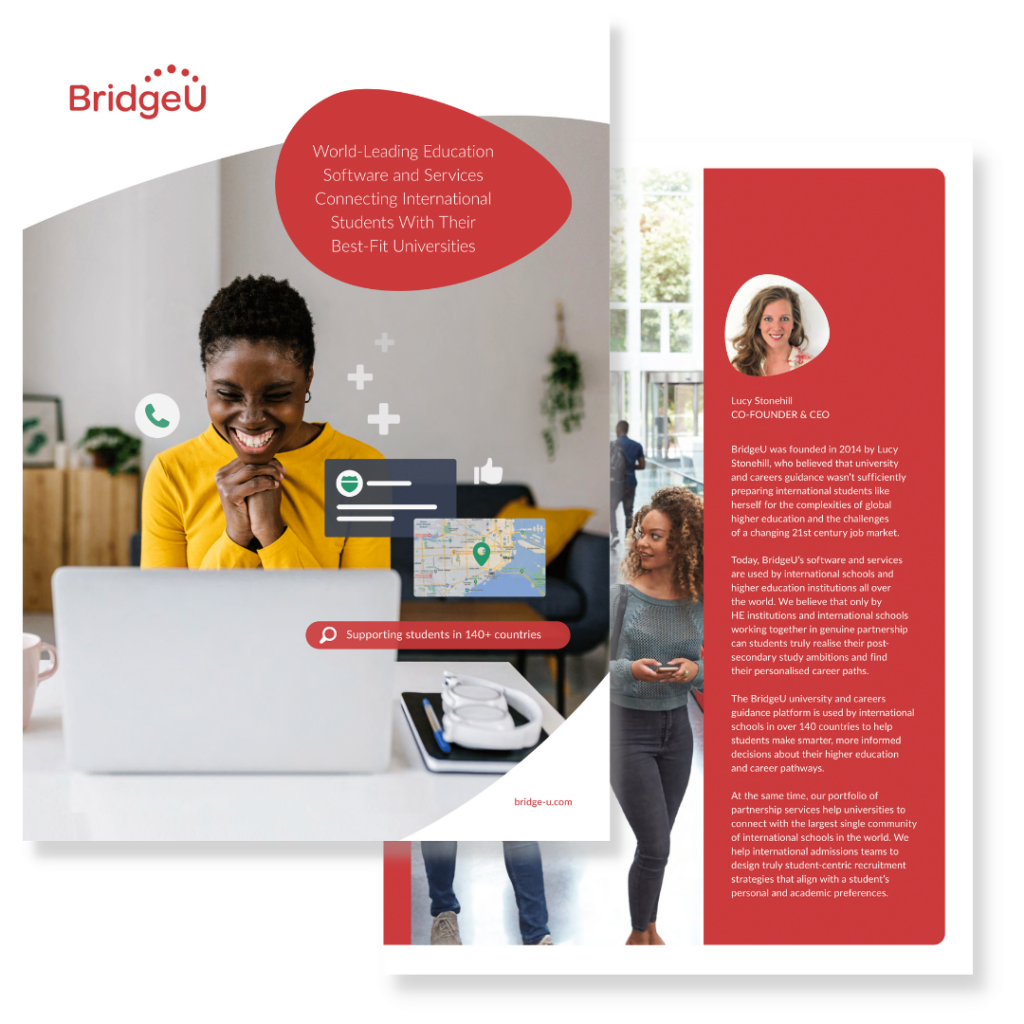 Download the new BridgeU overview brochure
Contents include:
The BridgeU story: from being founded by Lucy Stonehill in 2014, to who we are today – a world-leading platform and community helping 1000+ schools in over 140+ countries connect with 26k+ universities.
How BridgeU brings schools and universities together to support the student journey from careers research to university application.
How the BridgeU platform helps students to explore global universities & enables counsellors to deliver better guidance
How BridgeU helps universities to discover & recruit their best-fit international student applicants.
How you can access BridgeU's exclusive content & resources, and connect with us at events & conferences worldwide.
Download now to find out more!
Get in touch
From a school & new to BridgeU?
Enquire about BridgeU for schools
Book a commitment-free demo to learn how your school could get started with BridgeU from today.
Book a demo
From a university & new to BridgeU?
Enquire about BridgeU for universities
Learn about how we can help your university improve the quality of its international enrollments.
Book a meeting
ALREADY WITH BRIDGEU?
Speak with your account manager
Reach out here and a member of the BridgeU team will put you in contact with the right person.
Get in touch