Building the Bridge Dubai 2023
Radisson Blu Hotel, Dubai Canal View
6th & 7th November 2023

Participating Universities: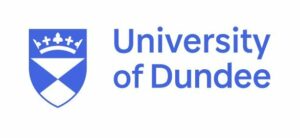 Join us this November at Building the Bridge Dubai where you'll have the opportunity to connect with top universities from around the world as well as hear from industry leaders about the future of Ed Tech!
We've teamed up with top universities from across the globe to share their tips, experiences and recommendations on supporting your students with their applications and transitions to a new country.
What to expect:
Day 1 (for counsellors, advisors and teachers)
BridgeU product development
Engage with a panel of top universities
Hear directly from the people at Common App and UCAS
Themed networking & live entertainment
Day 2 (for UAE students)
Tips on applying to universities in various global destinations
Information on applying for financial aid
How to write a stellar personal statement or university essay
A panel of top universities where your questions can be answered by their staff
Student Fair with over 15 top tier universities
Important Information:
When is it? 6th and 7th November 2023
Who is invited? Day 1 is open to counsellors, advisors and teachers. Day 2 will welcome students from the UAE.
Where is it? Radisson Blu Hotel, Dubai Canal View
Anything else? All confirmed registrants will receive an email with a booking link offering you a discount at the hotel for the event.
Spaces are limited, register below!
If you have any questions about the event, please contact us at es@bridge-u.com