Blog
🍎 School
22nd May 2019
Studying Medicine in the UK: Should Students Take the BMAT or the UCAT?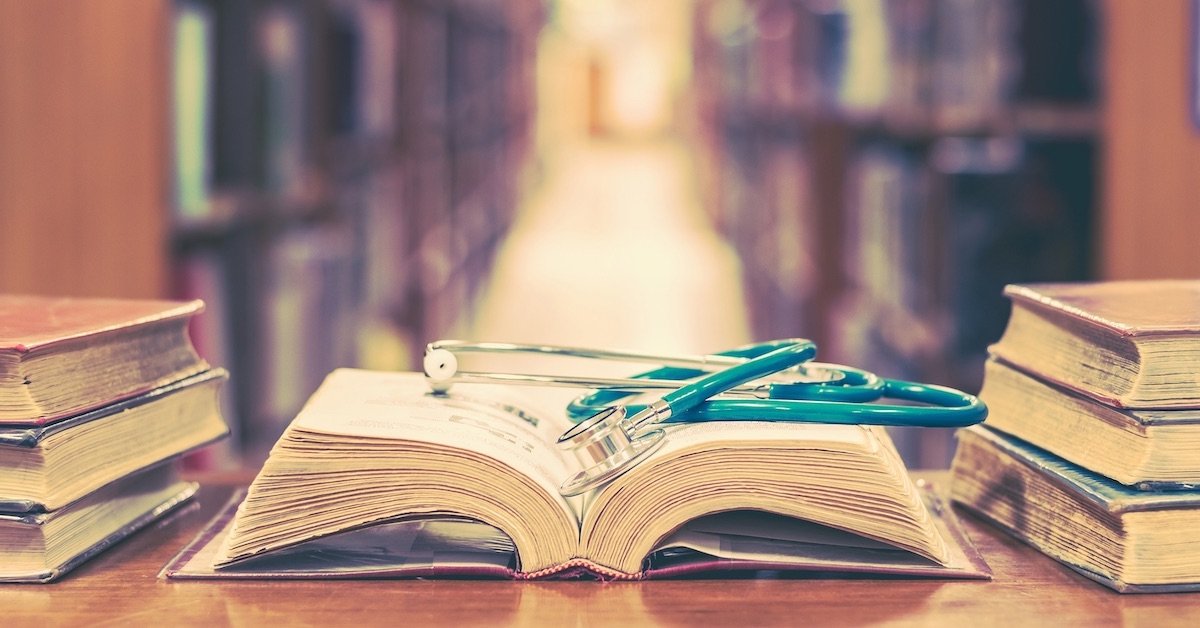 The BMAT & UCAT exams are entry requirements for studying medicine in the UK. Read our guide to preparing your students for the two tests.
Subscribe
Join 10,000 fellow counsellors and get exclusive content and classroom resources delivered straight to your inbox
For students thinking of pursuing a career in medicine, there's no better place than the UK. In the 2015/16 academic year, 11% of international students coming to the UK applied for a Medical degree.
It's not hard to see why.
A medical degree in the UK offers students a good mix of theoretical training and valuable professional experience. Students can apply immediately after finishing secondary school, allowing them to specialise in the medical profession earlier than some other university systems (e.g. the USA).
But studying medicine in the UK is also competitive.
To give you an illustrative example, data provided by the Student Room revealed that, in 2015, Imperial College London offered 277 places on their undergraduate Medicine course, but received over 2,000 applications. That's roughly 10 students for every place!
It's understandable that, in order to find the most highly skilled and suitable candidates, UK universities require aspiring medical students to be able to demonstrate more than just good grades and a dazzling Personal Statement.
Specifically, applicants for a UK medical degree course must also take entrance tests to demonstrate their aptitude. There are two common undergraduate medical entrance exams that students are required to sit – the BMAT or the UCAT.
Whether a student sits the BMAT or the UCAT test will ultimately depend on the course they are applying to, and the associated entry requirements.
BMAT vs UCAT – frequently asked questions
What are the BMAT and the UCAT?
Before we hurl any more acronyms at you, we should probably give both tests their full name.
BMAT refers to the BioMedical Admissions Test and is a 2 hour paper required for select medical, dental and veterinary courses.
Meanwhile UCAT is the abbreviated term for the Universities Clinical Aptitudes Test. The UCAT was once only offered in the UK (and was called UKCAT) but has since been expanded to Australia and New Zealand. The UCAT tests a range of skills, including verbal reasoning, situational judgement and overall decision making.
When can my students take the BMAT/UCAT?
The two tests have slightly different registration dates and final deadlines. For candidates taking the UCAT, registration opened as of 1st May 2019. The BMAT has two possible registration dates, 24th June 2019, or 1st September 2019.
In terms of taking the test, the BMAT has two specific test dates – one in August and one in October. Meanwhile UCAT candidates can take the test any time between 1st July and 2nd October.
/
How much does it cost to take the BMAT/UCAT?
There is a small fee to sit both of these medical examinations. Fees will vary slightly depending on when students decide to take the test, and whether they are applying from inside or outside the EU. The fees for the two tests break down as follows:
BMAT – EU students pay £83 to take the test in August, or £48 to take the test in October. For non-EU students, it's £119 in August, and £81 in October.
UCAT – All EU students taking the UCAT will need to pay £65 if they take the test in July and August, or £87 if they take it in September or October. Students outside the EU will pay a flat rate of £115.
Note: Some of your students might be unsure when they should take the BMAT test. Whilst it's more expensive sit the BMAT in August, it's worth bearing in mind that students who do take the test earlier will then be able to submit their medical degree applications with their results already in hand.
The BMAT & the UCAT: how do the two tests compare?
While both tests are designed to help assess a student's suitability for an undergraduate medical degree, it's worth bearing in mind that the two exams place a slightly different emphasis on what they're testing. We'll dig deeper into the two exams and explain in more detail.
The BMAT
The BMAT is designed to test both knowledge and aptitude, with three separate sections each testing different skill-sets.
Section 1
Students are asked to demonstrate three core competencies – verbal reasoning, maths and spatial reasoning. More specifically:
The verbal section tests students' ability to understand arguments and discuss assumptions and flaws within an argument.
The mathematical section tests students' basic problem solving skills. Candidates are not allowed to use a calculator, so your students need to brush up on their mental arithmetic skills!
In the spatial section, students are asked to solve puzzles like working out how 3-dimensional structures could be made from 2 dimensional plans.
Section 2
This second part of the BMAT tests the student's science and maths-based knowledge, with multiple choice questions. Specifically there are:
Up to 8 questions on Chemistry
Up to 8 questions on Physics.
Up to 8 questions on Biology.
Up to 7 questions on Maths.
Obviously, the best tactic for your students here is to make sure they have revised their science and mathematical knowledge. Candidates will require a GCSE level of knowledge for all the sciences. According to the Medic Portal, students have historically found the Physics section to be the trickiest part, so if you have students who aren't studying this in Year 13/Grade 12, then make sure they devote sufficient time to it.
Completing past papers and getting used to answering questions under timed conditions is the key here. Whilst the questions are multiple choice, students only have 30 minutes for this section. It's harder than it first looks!
Section 3
The third and final section of the BMAT is a writing section. Students are given a choice of four essay topics to write about, and have 30 minutes to write a response. Their response must be no longer than a side of A4.
The essay will usually require the student to respond to a quote, or an argument. Students are asked to explain and analyse the statement and weigh up arguments for and against it.
Section 3 of the BMAT is designed to test a candidate's ability to make objective, analytical, logical arguments in a clear and concise way. It's testing a potential medical student's softer skills, including the ability to organise and effectively communicate their ideas.
Again, the key to preparing students for Section 3 of the BMAT is to get them to practice. Knowing how to structure and write a concise essay is a skill that's hard to master.
Top Tip: Running workshops with the aspiring medical candidates at your school where they attempt past BMAT papers under timed conditions and work on refining their analytical and critical thinking will really help prepare them for Section 3.
UCAT
The UCAT test is slightly different from the BMAT, in that it is a computerised test, as opposed to pen and paper. Whereas the BMAT tests knowledge and aptitude, the UCAT tests aptitude only. The UCAT has five sections, as opposed to the BMAT's three.
The five sections of the UCAT are as follows.
Verbal Reasoning
Candidates are required to answer 44 questions on a passage of text that is approximately 200-300 words long. Timing is tight for the verbal reasoning section of the test, with candidates only having just over 20 minutes to answer 44 questions.
Quantitative Reasoning
This tests numerical and mathematical skills up to GCSE standard. Students have 24 minutes to answer 36 multiple choice questions. They are presented with nine data related problems and must answer four questions for each one. In contrast to the BMAT, students can use an online calculator for this test if they need to.
Abstract Reasoning
For some, abstract reasoning is better known as 'non-verbal' reasoning. It's designed to test a candidate's spatial awareness. In this section, a candidate can expect to be shown a series of shapes; they would be asked how certain shapes fit into others, or shown a pattern of shapes and asked to guess which one comes next.
Decision Making
A career in medicine requires the ability to make difficult decisions in high stress and complex situations. The Decision Making component tests a candidate's ability to use their problem solving skills, and use reason and logic in difficult circumstances. Decision Making is designed to test skills such as:
Deductive reasoning
The ability to evaluate an argument
Statistical reasoning (drawing conclusions from a series of datasets).
Situational Judgement
This test is designed to assess a candidate's non-academic abilities, including empathy, communication skills, teamwork and ethics. Specifically, your students are presented with a series of scenarios and asked to rank and assess:
The most appropriate action to take in a given situation.
The most/least important action to take in a given situation.
Top tip: Students shouldn't try to guess 'the right answer' in the situational judgement test. This test is designed to encourage them to rank the most appropriate/important action to take in relation to all the others. As the title suggests, it's ultimately about the student's own judgement.
How to help your students prepare for the BMAT & UCAT
It's understandable if your students feel intimidated by these two tests – after all, they're testing a lot of knowledge and aptitude. If you're a counselor or careers adviser for students who are applying to study medicine in the UK, there are a few strategies that might help them prepare, and help manage any pre-test jitters.
Strategy 1: Get them to work on their timings
Timing is everything in both tests. Students will be presented with a lot of challenging questions, puzzles and essays in a very short space of time. Encourage your students to work on practice papers and get them to repeat the exercise until they've honed their time keeping skills. Running after school clubs or workshops to get students used to working in exam conditions might be something to think about.
Strategy 2: Help them to master the different skill-sets
Fundamentally, each section of both the BMAT and the UCAT are designed to test different skill-sets and competencies, whether it's verbal reasoning, essay writing, data analysis or emotional intelligence. Rather than letting your students get stressed about the literal content of each section, make sure they're always asking themselves the question 'what is this section asking me to demonstrate?'
Whether it's through practice papers or classroom exercises, your aspiring medical students need to practice and hone all these skill-sets as much as possible.
Strategy 3: Make sure they know their deadlines
The BMAT and UCAT exams coincide with a busy application period for UK university applicants. Your students will be taking their tests alongside writing their Personal Statements and submitting their overall university applications.
It's crucial that those students applying to a medical course in the UK have a clear idea of when they are taking the relevant tests, and how this fits into their wider university application process. And don't forget – the summer holidays are a good time to do some extra exam prep!
As you can see, both these tests require a lot of hard work and intense preparation. If you do have students who are looking at studying medicine in the UK, they'll need drive, tenacity and good organisational skills. Perhaps more than any other university discipline, aspiring medical students need to be sure they are ready for the demands that both the application process and, ultimately, their degree course will place on them.
To help UK medical applicants at your school, we've created a free cheat sheet with all the key information about both tests to guide their revision and give them a good overview of deadlines.
Book a demo
Learn more about how BridgeU can help your students apply to a wider range of medical degrees.